Ever since I was a little girl I've been dabbling in fashion design. Growing up in a communist country if one wanted to look different it was almost a necessity, since most of the apparel in stores were the same – cut into various shades of gloomy. As a 15 year old I fell in love with ballroom dancing.
My interest in textiles turned into a ballroom dress design passion, culminating in an unexpected award at the 1992 World Open Cup in Paris, where my dresses won as the best formation costume design.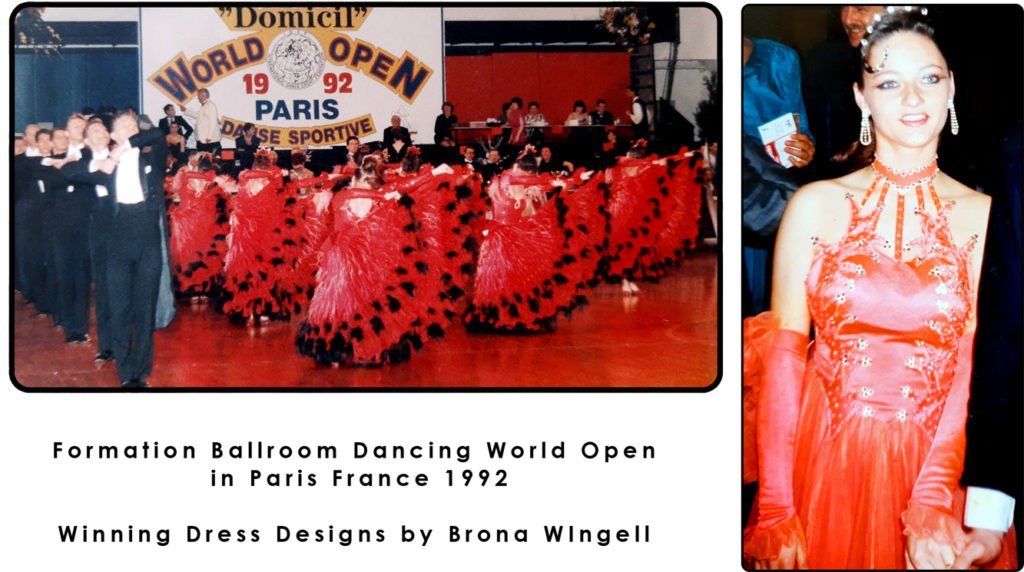 Years later I am back to exploring my passion for fashion design. From the combination of textile and visual art I enjoy creating one-of-a-kind pieces of wearable art; fit for the goddess and god inside each of us. After all, we are each unique creations who deserve adornments that shine to reveal the beauty within.
Broňa
Also have a peek at my line of Lovescapes Artwear stylings. All made with love in Montreal, Canada, from our original art.
Broňa Wingell's hand-painted, handmade skirts
Broňa Wingell from Bratislava, Slovakia, now resides in the Haliburton Highlands region of Ontario, Canada. She has a deep reverence for the spirit in all things and paints for the beauty inherent in the process.